ojuba Linux 3 released
After a lunar month from releasing our beta of ojuba 3 we are proud to announce the release of our third release.
This release is code named "arrebat" which means standing firm before enemies. We supplicate to God it won't disappoint our user base keeping up what we have accomplished.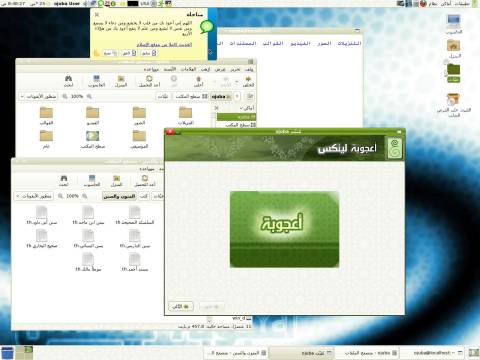 This release comes in two forms:
a live media used as LiveDVD or LiveUSB

an installation DVD media which can be used to upgrade from previous releases.
The installation DVD contains packages and serves as a repo for offline installation of packages. it's stuffed of many packages like
gnome 2.26

kde 4.3.1

xfce 4.6

lxde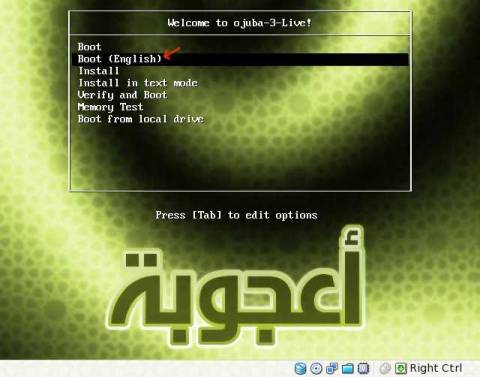 Ojuba 3 features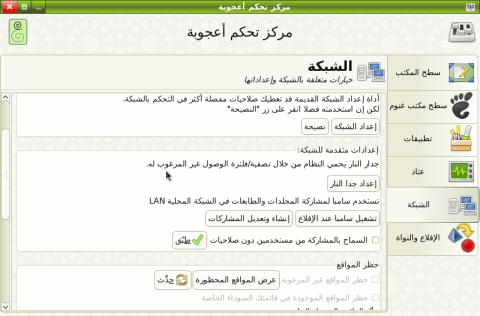 ojuba control center

original artworks

Quran browser and Thwab library

so many Arabic-Islamic books like Sunan and classical Dictionaries

prayer time reminder

Monajat supplications

Hijri Calender

Sun JRE

Multimedia support

ojuba virtual CD

mlterm which supports arabic

patched package managers which supports swapping media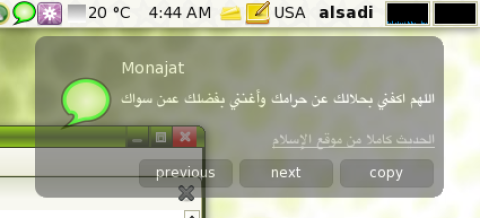 this release is based on Fedora 11 and it has fedora's features like
Fast boot

ext4

fingerprint login

Palimpsest Partition editor using DeviceKit

delta rpm enabled by default
ojuba 3 is based on an updated fedora which makes it very robust and stable. We have added some patches like
support of ext4 in grub and make it default in anaconda

enhance auto login in GDM

a patch to make forbid gdm from overriding keyboard layout options
you may get ojuba 3 from http://linux.ojuba.org/getit
ojuba team - 26th Ramadan 1430 Hijri